Our Menu

Deliver on 25th Feb for 26/27/28 Feb (Lunch & Dinner)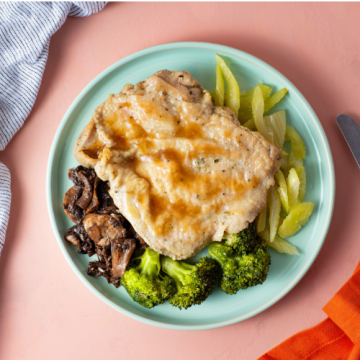 Rosemary Garlic Chicken
Roasted rosemary garlic chicken with baked button mushrooms, grilled zucchini, sautéed creamy spinach, and rosemary garlic sauce.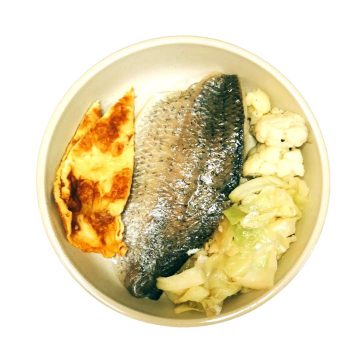 Thai Lemongrass & Lime Seabass
Braised wombok, cauliflower, egg omelette
Fat 61.4g, Protein 48.3g, Net Carbs 10g, Total Crabs 15.8g, 800 Kcals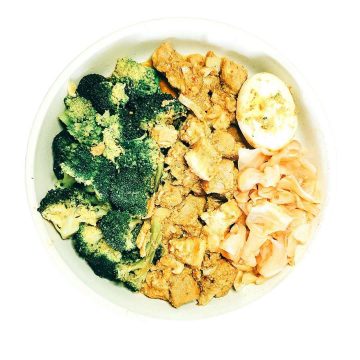 Nyonya Satay Pork Belly
Nanyu cabbage, broccoli, egg
Fat 83g, Protein 48.2g, Net Carbs 10.4g, Total Crabs 15.4g, 996Kcals
Chimichurri Chicken
Baked chimichurri chicken with roasted asparagus, cherry tomatoes, grilled zucchini, baked cauliflower, and chimichurri sauce.
Pork Adobo
Philippines-inspired pork belly adobo with garlic bok choy, braised egg, mushrooms, and fried cauliflower rice.
Moroccan Chicken
Baked marinated Moroccan chicken with cumin French beans, roasted cauliflower, and cucumber tzatziki.
Our Menu

Deliver on 28th Feb for 29 Feb, 2nd &3rd March (Lunch & Dinner)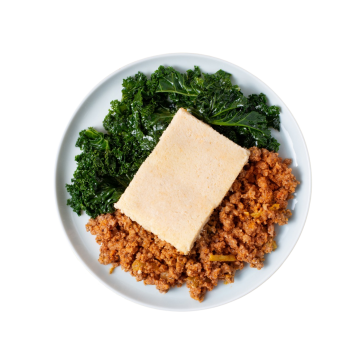 Beef Cottage Pie
Cottage pie stuffed with minced beef and sautéed garlic kale.
Fat: 60.9g, Protein: 27g, Net Carbs: 9.7g, Total Carbs: 14.5g, Calories: 701Kcals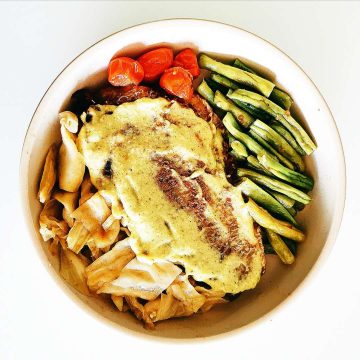 Masala Barramundi
Green bean, cumin sautéed cabbage, cherry tomatoes, green yoghurt sauce
Fat 52.3g, Protein 32.5g, Net Carbs 10.8g, Total Carbs 15.9g, 654 Kcals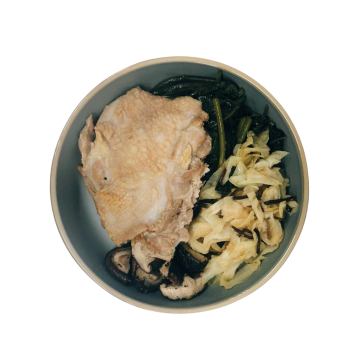 Braised Chicken
Asian spiced braised chicken cubes with braised shiitake mushrooms, braised egg, sautéed cai xin, and Nakaki konjac noodles.
Fat: 41.5, Protein: 71g, Net Carbs: 7.4g, Total Carbs: 12.2g, Calories: 703Kcals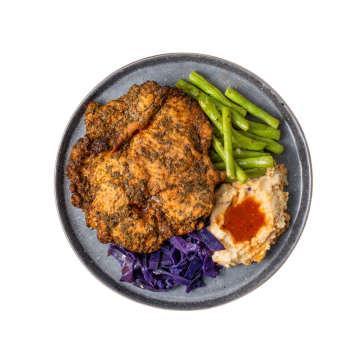 Peri Peri Chicken
Roasted marinated chicken with bake broccoli, sautéed button mushroom, braised red cabbage and lemon wedge
(Fat: 67.8g, Protein: 54.8g, Net Carbs: 10.7g, Total Carbs: 15.9g, Calories: 883Kcals)
Poached Turmeric Chicken
Sautéed Zucchini, Fried Cabbage with Dried prawn, Cauliflower Rice