Deliver on 3 March for 4/5/6 Mar (Lunch & Dinner)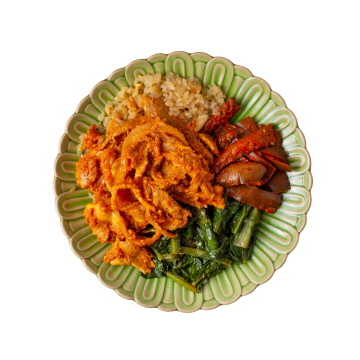 Bulgogi Pork
Sautéed bulgogi pork belly with steamed eggplant, garlic shoyu you mai cai, and fried sesame Konjac rice.
Fat: 84.3g, Protein: 31.6g, Net Carbs: 10.2g, Total Carbs: 18g, Calories: 862Kcals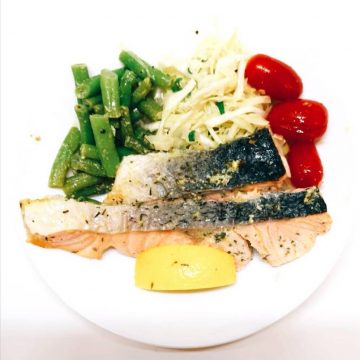 Garlic butter Salmon
Dijon green bean ,  cabbage salad, cherry tomatoes, lemon wedge
Fat 73.8g, Protein 35.8g, Net Carbs 10g, Total Crabs 19.2g, 857 Kcals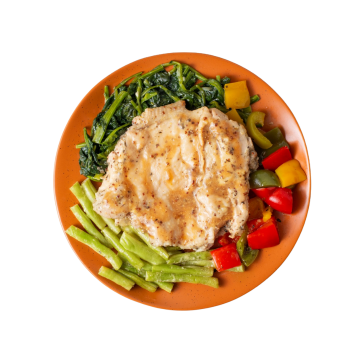 Dijon Baked Chicken
Marinated Dijon mustard chicken with creamy spinach, sautéed bell peppers, roasted mustard French beans, and mustard cream sauce.
Fat: 54.1g, Protein: 47.7g, Net Carbs 7.3g, Total Carbs: 11.5g, Calories: 715Kcals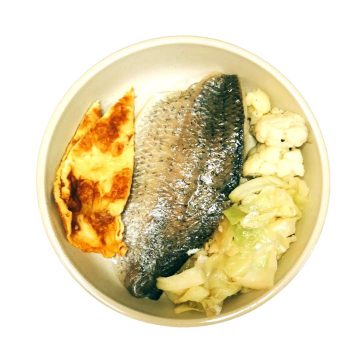 Thai Lemongrass & Lime Seabass
Braised wombok, cauliflower, egg omelette
Fat 61.4g, Protein 48.3g, Net Carbs 10g, Total Crabs 15.8g, 800 Kcals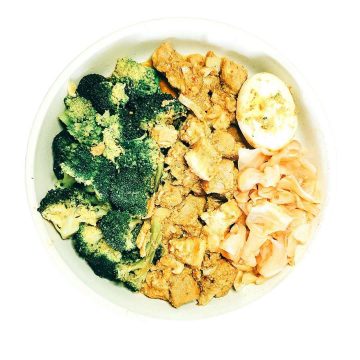 Nyonya Satay Pork Belly
Nanyu cabbage, broccoli, egg
Fat 83g, Protein 48.2g, Net Carbs 10.4g, Total Crabs 15.4g, 996Kcals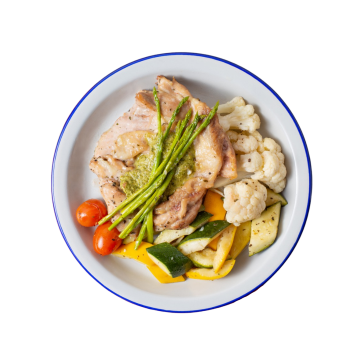 Chimichurri Chicken
Baked chimichurri chicken with roasted asparagus, cherry tomatoes, grilled zucchini, baked cauliflower, and chimichurri sauce.
Fat: 79g, Protein: 52.8g, Net Carbs: 5.7g, Total Carbs: 11g, Calories: 954Kcals
Deliver on 6 March for 7/9/10 Mar (Lunch & Dinner)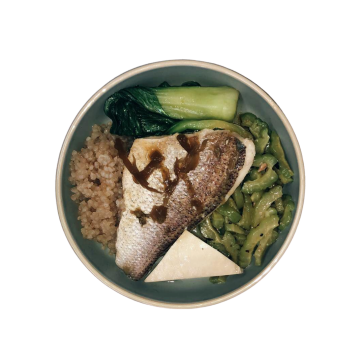 Garlic Soy Seabass
Baked garlic soy seabass with sautéed cabbage and black fungus, baked shiitake mushrooms, and roasted broccoli.
Fat: 84.5g, Protein: 35.5g, Net Carbs: 6.8g, Total Carbs 11.6g, Calories: 946Kcals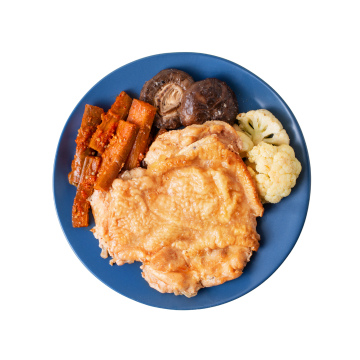 Korean BBQ Chicken
Korean BBQ marinated chicken with braised daikon, shiitake mushrooms, baked cauliflower, and steamed eggplants.
Fat: 50.5g, Protein: 56.5g, Net Carbs: 10g, Total Carbs: 18g, Calories: 735Kcals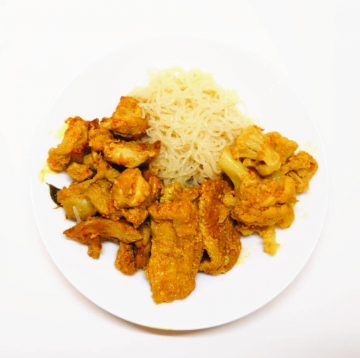 Curry Chicken "Noodle"
egg, konjac noodle, cauliflower, bean curd puff
Our version of popular curry chicken noodle, with a rich coconut broth, cauliflower and fried bean curd puff
Fat 60, Protein 55.8g, Net Carbs 7.4g, Total Crabs 18.4g, 816 Kcals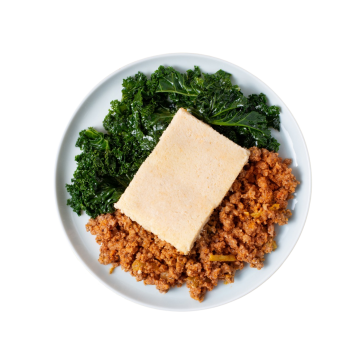 Beef Cottage Pie
Cottage pie stuffed with minced beef and sautéed garlic kale.
Fat: 60.9g, Protein: 27g, Net Carbs: 9.7g, Total Carbs: 14.5g, Calories: 701Kcals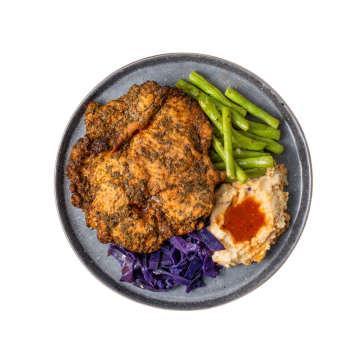 Peri Peri Chicken
Roasted marinated chicken with bake broccoli, sautéed button mushroom, braised red cabbage and lemon wedge
(Fat: 67.8g, Protein: 54.8g, Net Carbs: 10.7g, Total Carbs: 15.9g, Calories: 883Kcals)